Why You Should Introduce Poultry Into Your Dog's Diet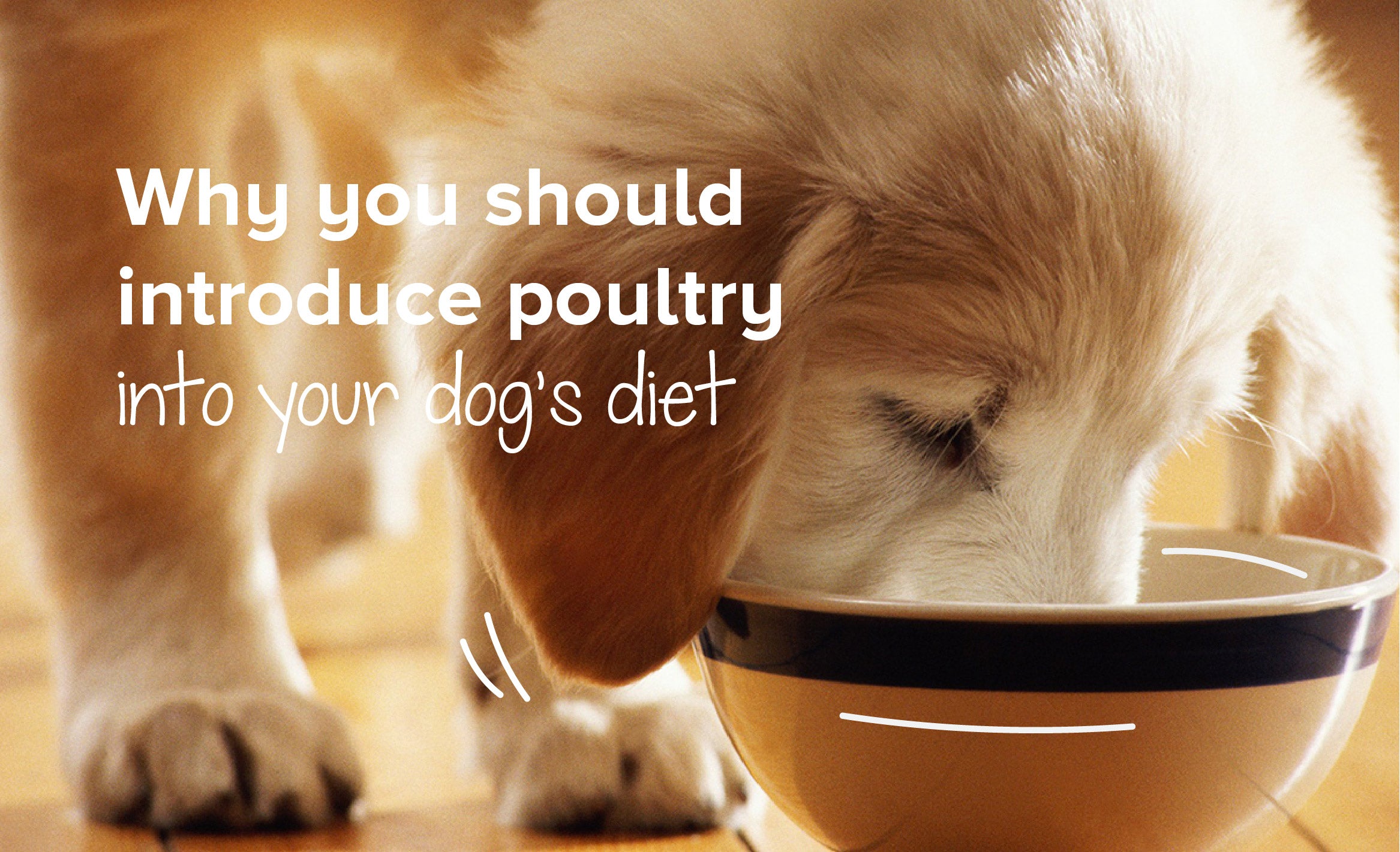 When it comes to planning meals for our precious pups, it can be hard to keep track of what's best for them to eat. We're bombarded with so many options every time we shop that it's easy to go for the first thing we see and never look back. 
For many pet owners, beef-based meals seem like the safest option. But, while beef does serve as a good source of protein, it lacks in ways that most don't even consider. Beef not only has a high-calorie count, making weight control more challenging, but beef-based meals often have an incredibly high moisture content, meaning that your pooch isn't always getting the nutrient levels they require. 
So, for those of you looking for an alternative that's healthy, tasty, and sure to have your best friend barking for joy, poultry may be your best bet.
Incorporating poultry—most notably chicken, duck, and turkey—into doggy diets has grown increasingly popular as of late, and when you see the benefits it can provide, it makes a lot of sense. That's why we believe that no matter your dog's breed, age, size, or lifestyle, there are few options quite as perfect as poultry!
The benefits of chicken
 As opposed to options like beef, chicken is a lean, low-calorie meat that packs in lots of protein without containing excessive moisture, giving your pup the energy they need to thrive without packing on the pounds. Not only does chicken help your dog build lean mass (which is vital for healthy development), but it contains essential omega 6 fatty acids as well. Omega 6 acids contribute significantly to proper cell development and function, and work to keep your dog's skin clear and healthy, which, in turn, leads to a sleek, shiny coat and more robust immune system. 
Your pet won't just look their best, but they'll feel it, too!
Chicken is also an excellent source of amino acids and glucosamine, a naturally produced sugar that leads to the development of healthy cartilage. As dogs grow older the glucosamine production slows within the body, your poor pup may find their joints feeling stiff and sore, but a steady diet of chicken can help counteract this issue, letting them run and play happily into their senior years. 
The benefits of duck
Duck, like chicken, is both lean and high in protein, but it also has an array of unique benefits that you'll appreciate. Duck is excellent for aiding dogs with sensitive tummies and minimising the effects of certain allergies. It's also rich in antioxidants such as zinc and selenium that help keep the immune system healthy and greatly assist with proper thyroid function. 
Additionally, duck contains vital omega 3 fatty acids, keeping your furry friend's coat shiny and soft as they get on in years.
And vets agree; duck is one of the best decisions you can make for your little buddy, recommending it highly for pets struggling with inflammatory conditions and arthritis. It's also packed full of vital iron and B vitamins, which dramatically reduce the risk of cancer and assist with proper cardiovascular health. Duck really is the superior source of nutrition for your dog!
The benefits of turkey
Another high-protein, low-calorie option that your best friend will go barking mad over is turkey. Rich and delicious, yet healthy and nutritious in all the right ways, turkey is known for helping dogs build muscle during their developmental years, helping them grow strong and healthy as they approach adulthood. 
As proper muscle development is crucial for avoiding critical health issues later in life, packing turkey into their diet is an easy way to help them grow up without any unfortunate complications. Additionally, turkey is extremely easy to digest, making it a perfect fit for pups who struggle with digestive problems. High in both selenium and tryptophan, you can rest assured knowing that your dog's immune health will be better than ever with turkey introduced into their diet.
With all these remarkable benefits, it's clear to see that poultry isn't just terrific for your pups, but delicious as well. And, compared to poultry, most protein sources can't quite compete. 
Olympic Professional 
That's why Olympic Professional offers high-quality meals produced in their state-of-the-art-facility, overseen by leading nutritionists who ensure that each bag of food that leaves their factory holds up to even the most exacting scientific and safety standards. Olympic Professional also cares about bringing pets the very best ingredients, which is why they make sure to  use only traceable, top-quality poultry in their meals, making them a perfect fit for dogs of all ages, breeds, sizes, and lifestyles.
Make the change today; for the gold-standard in SMART NUTRITION, check out Olympic Professional range on ZUKi and ensure that your best friend enjoys nothing but the best.
---