The Effects Of Ageing On Your Pet And How To Fight Them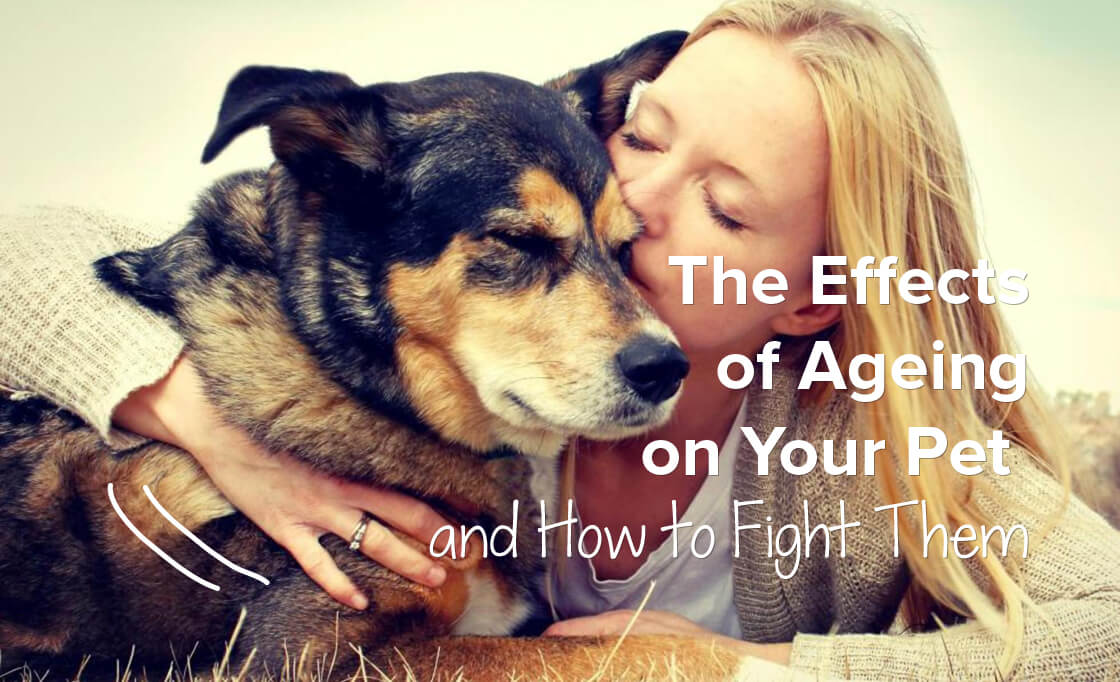 Anyone who's ever owned a pet knows exactly how hard it can be to deal with the fact that your little fur baby is getting older. But just because ageing is inevitable, the problems that come along with it don't necessarily have to be. All it takes is a little love, care, and a balanced, nutritious diet, and they'll be just as lively as they were the day they first came into your life. 
But it's not always easy to see the signs, and often they can creep up on us with little warning at all. In fact, by the time most pets are considered senior, (7 years old in most pets, but as young as 5 in larger dogs), there may be no visible signs whatsoever. That doesn't mean that age isn't taking a toll, however, as it's what's inside that counts. But, no matter how old your pet may be, it's never too late to take the steps to give your little buddy a helping hand and transform their life for the better. 
That's why we at ZUKi have teamed up with the world-renowned Hill's pet food brand to educate the pet parents of South Africa on how to identify and fight the telltale effects of ageing, through science-based nutrition! 
The Effects of Ageing:
Social Aversion:

We all want a little alone time now and then, but if your pet used to be a highly social animal, only to become distant and strangely aloof, even turning away from being petted, that's a telltale sign that they're getting on in years.
Confusion:

Maybe your pet's finding it harder to navigate around furniture and other obstacles in your house? Or, they might just be having a tough time finding their bowls and bed, when they were once so accustomed to them. This kind of confusion or disorientation is one of the earliest effects of ageing.
Fatigue and Restlessness:

Ageing can throw anybody's sleep cycles out of order, and that goes for our pets, too. This can range from being strangely restless, to sleeping entire days away. This can also negatively affect the things they used to enjoy, such as exercising or exploring the world around them.
Bodily Functions:

Be on the lookout for changes in your pet's weight, or signs of them drinking and urinating far more frequently. This can indicate anything from kidney or brain dysfunction, to pain, stress, or renal conditions.
Fighting Ageing with Good Nutrition:
It's scary to have it all laid out like that, isn't it? 
So much to worry about, and it gives one a sense of helplessness in the face of passing time. But don't worry, Hill's (our proud partner at ZUKi) has spent over a decade researching the impact of proper nutrition on ageing pets, and has formulated their incredible Hill's Science Plan Youthful Vitality range with this in mind. Produced using all-natural ingredients, with no added preservatives or colours, and packed full of the vitamins and amino acids your precious pet needs, Hill's is defying ageing, one bite at a time.
Has your pet become a little antisocial? Hill's Youthful Vitality has the antioxidants they need to support healthy brain activity and encourage them to get back out there.
Maybe they've become lazy and forlorn? The L-carnitine and protein in each bite of Hill's Youthful Vitality will give them the energy they need to play all day.
Furthermore, vitamins C and E will give their immune system an incredible boost, while each one of the carefully selected, premium ingredients is made to promote positive digestive activity and works even with the most sensitive of tummies. Not only that, but essential fatty acids will soften up their coat, making it appear shinier and feel softer than ever before!
With some of the world's most talented food scientists, pet nutritionists, and researchers behind every bite, it's easy to see why Hill's is such a trusted name, and why Zuki is so proud to have teamed up with the Hill's team to bring you their incredible products. Just one look at the clinical studies that showed increased vitality, longevity, and friendliness in pets that regularly enjoyed Hill's Science Plan Youthful Vitality, and we knew we had to share this secret.
Check out the Hill's Science Plan Youthful Vitality range for cats and dogs of all sizes, available in delicious dry and stew options that your pet will go barking mad over. 
---