How To Prevent Obesity In Your Pet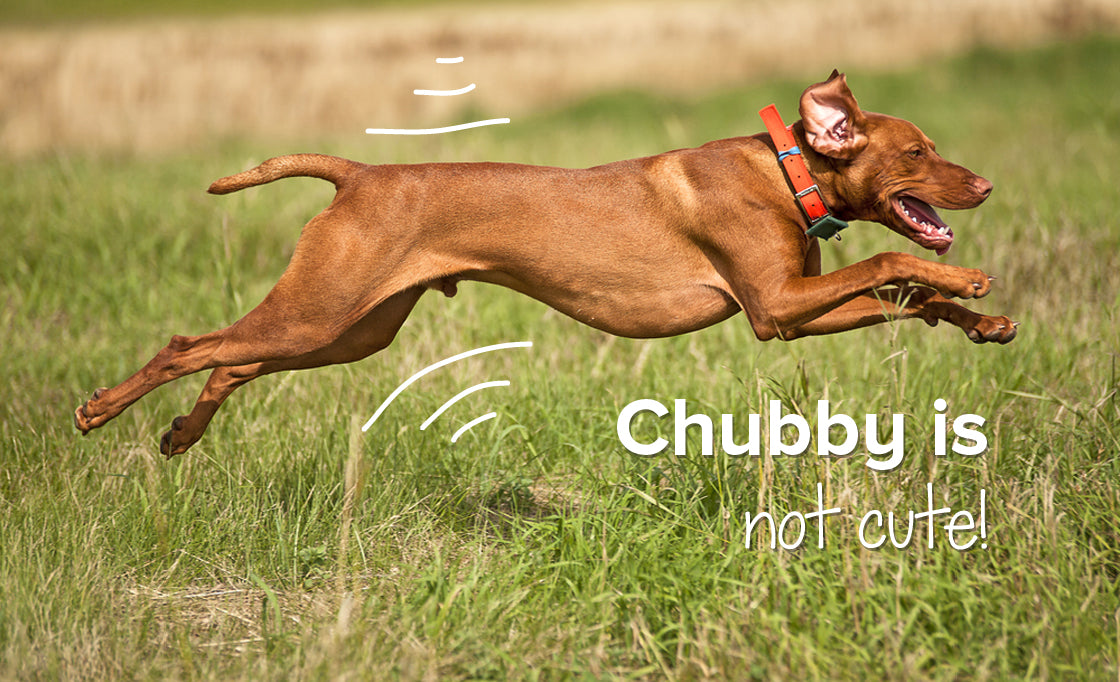 It's tempting to say that it's cute when our pets are just a little bit chubby, and that carrying around that little bit of puppy fat only makes them cuddlier. The truth, however, isn't quite as cute. As tempting as it can be to leave their weight alone, helping your chubby buddy get in shape can be life-changing and lifesaving. Not only will it save on veterinary bills, but it will greatly reduce the risk of diseases associated with obesity and help your pet live a longer, happier life.
But why are so many pets overweight?
The truth is that obesity is a worldwide problem for us humans, and the same is undeniably true for our pets. One of the leading observations among veterinarians in South Africa is that the majority of the pets they treat are struggling with their weight.
It's easy to see how pets become overweight, of course. The vast majority of pet parents believe that excess weight is perfectly normal or fail to recognise that their pets are overweight until it becomes a far more noticeable issue. This is widely (excuse the pun) known as the "fat gap", and actually serves as a key factor in the rising numbers of obese pets.
Observing and stopping obesity can be difficult though, as most pet owners are responsible for these issues and fail to realise why. It's understandable, after all. We all just want to shower our little darlings with love and it's hard to see when we go just that little bit too far or encourage behaviour that isn't conducive to healthy living. So, while sharing some of your dinner with your little furball might seem like a simple bit of affection, it could ultimately lead to more harm than good, over time.
But when so many people fail to recognise when their pets have put on weight, how can we tell what to look out for? 
Well, If your pet's starting to waddle rather than walk or has pads of fat around the base of their neck and tail, or you simply can't feel their ribs anymore, those are all telltale signs that they're getting a little too big. Being overweight can also lead to pets struggling to play, or lagging behind on walks. They might also develop a bit of a bad temper and suffer from shortness of breath.
What are the risks associated with this?
Sadly, obesity can reduce a pet's lifespan quite significantly (up to two-and-a-half years) and puts them at a far greater risk of contracting a variety of diseases and ailments. This can range from skin and urinary conditions, to issues as severe as heart disease and cancer. On top of all of this, nutritional advisors have also reported that the majority of overweight pets are less happy than those who maintain a healthy weight.
So what can we do to help our little furballs? Well...
The right diet is key!
 Sticking to a diet might not be an easy task, but the geniuses at Hill's—leaders in the field of pet nutrition and our proud partners at ZUKi— have developed a range of healthy meals specifically designed to help overweight pets without compromising on taste, making it easier than ever to get your pet fit and trim once again. 
Pets and owners alike love Hill's Science Plan Perfect Weight, which utilises a scientific principle known as nutrigenomics. What this does is ignite your pet's metabolism, changing fat storers into fat burners. This helps them lose weight far more efficiently than simply cutting calories or limiting portion sizes, which can often lead to pets feeling hungry and underfed. And, of course, Hill's has ensured that no artificial colours, preservatives, or flavours are ever used, so you can be sure that there's quality in every single bite. It's perfect for cats and dogs who are a little less active, or breeds such as dachshunds that are particularly prone to weight gain.
Check out Hill's Science Plan Perfect Weight and help your beloved fur baby look and feel great! 
---