Kitty And Puppy Haven: Changing Pets Destinies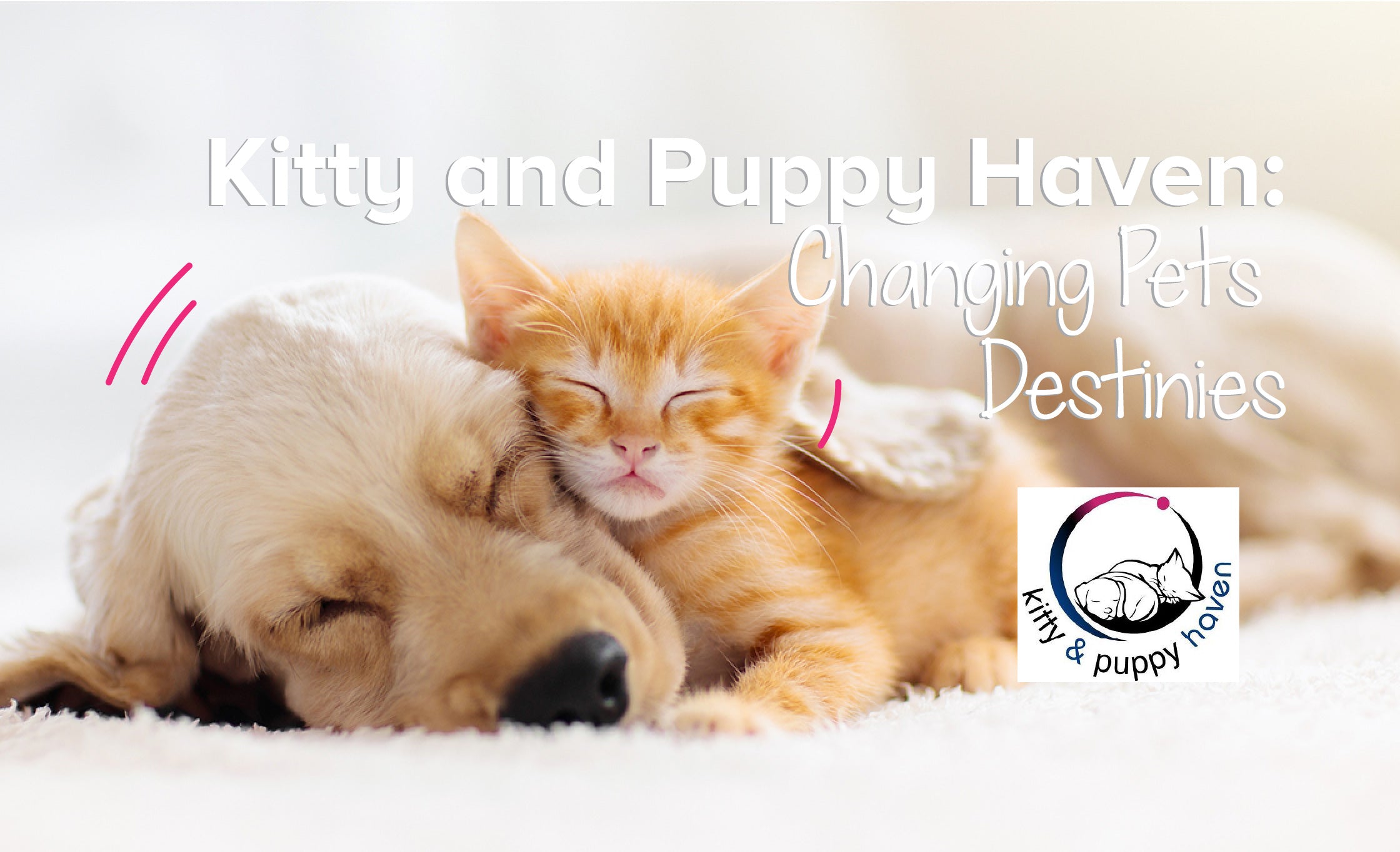 2020 has been a trying and tumultuous year for us all. Though the lockdown has undeniably served an important purpose, it has a very real cost that affects not just us, but our precious pets, too. For Kitty and Puppy Haven, a pro-life sanctuary in Midrand that has helped innumerable animals over the course of their 20 year history, this cost may prove to be too great. But it's not too late to save them, and with your help, Kitty and Puppy Haven has hope of a new chapter in their inspiring story.
There are many different kinds of animal shelters, and while all of them serve a good cause at heart, it can be difficult to assess which ones we'd most like to support. From those that assist animals at the end of their lives, to others that work to find pets loving homes that will care for them when others can't. Kitty and Puppy Haven are soundly the latter, and have a reputation worthy of their two-decade history. With all the love and care they've provided for animals across the country, we believe they deserve to be shown the same kind of support. 
The history of Kitty and Puppy Haven 
According to founder and director Samantha Berger, the sanctuary began in 2000 as the fulfilment of a dream. 
"It started off very small, it was my own little private idea to start a rescue that would look after all the injured, abused, and neglected animals in South Africa that no one was prepared to take responsibility for." 
Now, 20 years later, the shelter and its 18 full-time staff members care for over 300 animals at any given time, seeking to rehabilitate and find loving homes for each and every one of them. 
Over the course of their history, they have helped thousands of cats and dogs escape truly terrible situations and enter loving homes that have treated them with the kindness they've always deserved. 
"Our whole theme is: We change their destiny. That's what it boils down to. When an animal comes through our doors, no matter how broken it is—emotionally, physically—we will do anything and everything to get it to a stage where they're happy, healthy, and ready to go to the perfect home." 
The impact they've had on the pets of South Africa is truly staggering.
It's always been difficult, but always worth the effort
But it's never been an easy journey for the sanctuary, with hurdles that have, at times, been almost insurmountable. They've moved premises three times, suffered from multiple burglaries, a devastating fire, and were shut down for 7 months by Midrand water during the installation of pipes in the area. Berger, however, has remained undaunted. 
"...All of that pales in comparison to what we've managed to achieve and how many animals our homed daily, yearly, monthly."
But with the lockdown, Kitty and Puppy Haven faces its biggest hurdle yet. They find themselves unable to home any animals, accept most donations, or even perform fundraisers. The dedicated staff are prepared to do whatever it takes to keep things running (including having 16 staff members live within the sanctuary to best care for all the animals during this tumultuous time), and, even more importantly, to ensure that every single one of the pets in their care is receiving the love and care they need.
But for the first time in their history, Berger is truly uncertain about Kitty and Puppy Haven's future. 
"It just scares me, because 20 years of love, attention, hard work, tears of joy, tears of pain... All of that can actually disappear."
What can you do to help?
Kitty and Puppy Haven has started a crowdfunding campaign on backabuddy.co.za, asking for R250 000 (the running monthly operational costs for the sanctuary) that will go directly into paying for food, veterinary care, medicine, and bedding for each and every one of their rescues. It's a big ask, but every little bit helps, even just spreading the word can help save the lives of so many animals, keeping them comfortable until Kitty and Puppy Haven can get back on their feet and return to their normal operations. While the campaign is undeniably one of the biggest ways you can help, it isn't the only course of action.
Check out their donations page on their website, which details numerous other ways that you and others across the country can lend a hand. Some options are as simple as SMS donations, starting as low as R10, or using your MySchool, MyVillage, or MyPlanet cards to send a small donation to the sanctuary with every purchase you make.
You may also be interested in their Virtual Adoption system, designed for those who wish to care for an animal but are unable to do so within their own home. Maybe you or a family member is allergic, or your home simply doesn't have the room for another fur baby. In this case, you can choose from any one of their many rescue animals, pay a monthly or annual sponsorship fee, and have your money go toward providing food and comfort to all of the sanctuary's residents. Additionally, a plaque will be put up to show just how much care and support you've provided.
You can even choose to run a sponsorship in either an individual or organisational capacity. This allows you to sponsor a run of animals from rehabilitation through to adoption, helping to keep them comfortable and happy, while also getting your organisation or family's name out there.
Whatever you choose, it means the world not only to the fine folks at Kitty and Puppy Haven, but to all the animals they've provided love and care for over the years. 
Thank you on behalf of everyone at ZUKi to the tireless staff of Kitty and Puppy Haven. Your support, no matter how big or small, is absolutely invaluable.
---