Camping with your dog: what to know before you go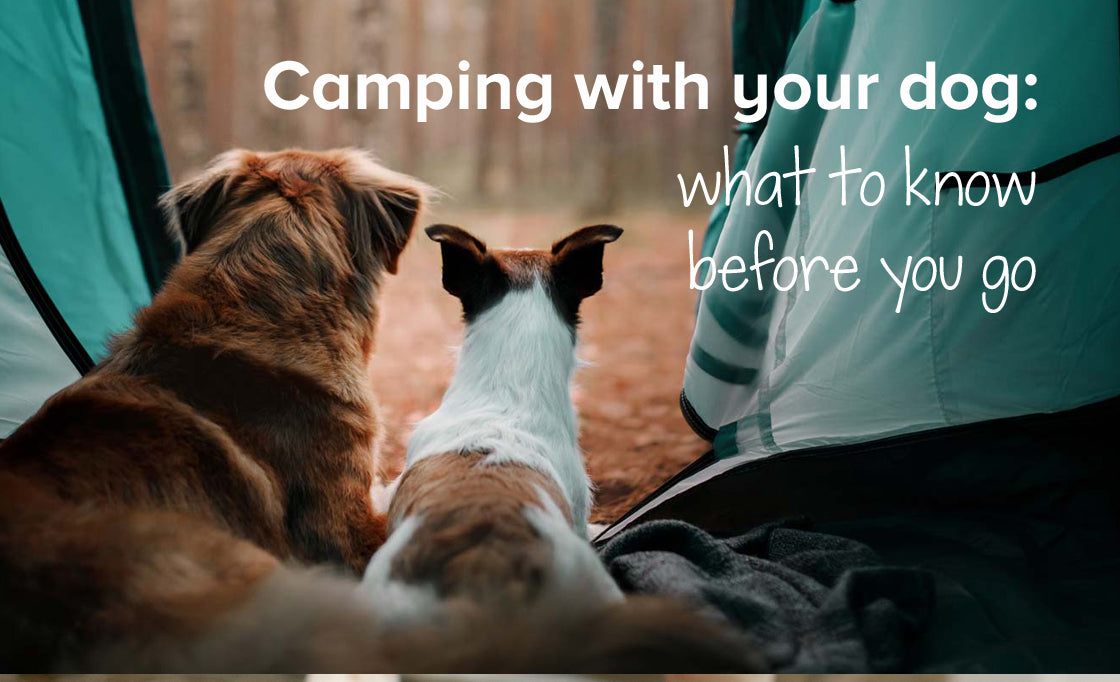 Your dog is part of your family, so of course you want to take her with on your family trip. Camping can be ideal for pets: there's plenty of outdoor time and lots of ways to play and exercise in the fresh air. As long as you follow a few important steps before you go and while you're there, you can have an amazing and memorable camping trip with your furbaby.
Before you go
It may sound obvious, but the first thing you need to do is make sure that the camping site you're going to is pet friendly. It's disappointing and frustrating to arrive at your destination only to discover that your furbaby isn't allowed to come in with you. There are loads of pet-friendly camping destinations across the country – a quick online search will reveal plenty of options.
Next, chat to your vet about your trip and find out whether there are any vaccinations your pooch requires – for example, your pet will need to have an up to date rabies vaccination to be allowed to travel around South Africa. It's also a good idea to ensure your furbaby's regular vaccinations are also up to date, and that you have the right flea and tick control to ensure a comfortable holiday for her.
If your dog isn't microchipped, now is the ideal time to do it. It's an extra layer of identification in case your pooch goes missing in an unfamiliar place. If your dog is microchipped, make sure the information is up to date. And of course, make sure your dog has a collar with a clear identification tag and your cell phone number on it.
What to pack for your dog
Just like the human members of your family, your dog also has her own set of needs. Make sure she'll have a sufficient supply of food for the entire time you're away, a leash and/or harness, food and water bowls, and fresh water if there won't be supplies at your campsite (if you aren't sure, bring water in case – for you and for your pet). It's never a good idea to let your pooch drink stagnant water.
Lastly, remember the less obvious items: bedding, toys, bags for picking up waste, a first-aid kit and any medication that your pet needs to take. Also take note of where you can find a vet in the area in case of an emergency.
Travelling in the car
There are a few things you should do to ensure your pooch's safety in the car. Read our tips on travelling with your dog.
Once you arrive
Familiarise yourself with the pet rules at the campsite. Keep your pet close to you at all times – remember, this is unfamiliar territory and it's easier for her to get lost. Be aware of potential dangers or risks, like large bodies of water, forests, and so on. Camp fires and utensils can cause injuries, as can things like bones, discarded from braaied meat. Braais are a camping mainstay but they can present a number of risks to your pooch, so be aware of these.
Walk her regularly around the campsite and pick up any mess she makes with the bags you've brought along. You might have to keep her on her leash while walking around the site, but you may be able to let her off once you get into nature (if you are confident she won't run off and get lost!).        
Finally, be a considerate pet owner: while some campers may love your doggie, others may not. Don't let her intrude on other people's campsites or make a nuisance of herself where she isn't wanted.
Although it sounds like there's a lot to think about before and during your trip, once you get into the rhythm of your holiday, you'll have a blast with your furbaby. If you get the basics right, you should be able to relax and enjoy your well-deserved break. And remember: be responsible and aware, but not overly panicky. Your dog will pick up on your vibe, so if you stay cool and calm, so will she. Happy camping!
Disclaimer: Always consult your vet for professional advice. The Zuki.co.za blog is provided as an educational tool and should not be used to diagnose illness or treat an animal.
---