7 ways to support animal shelters without adopting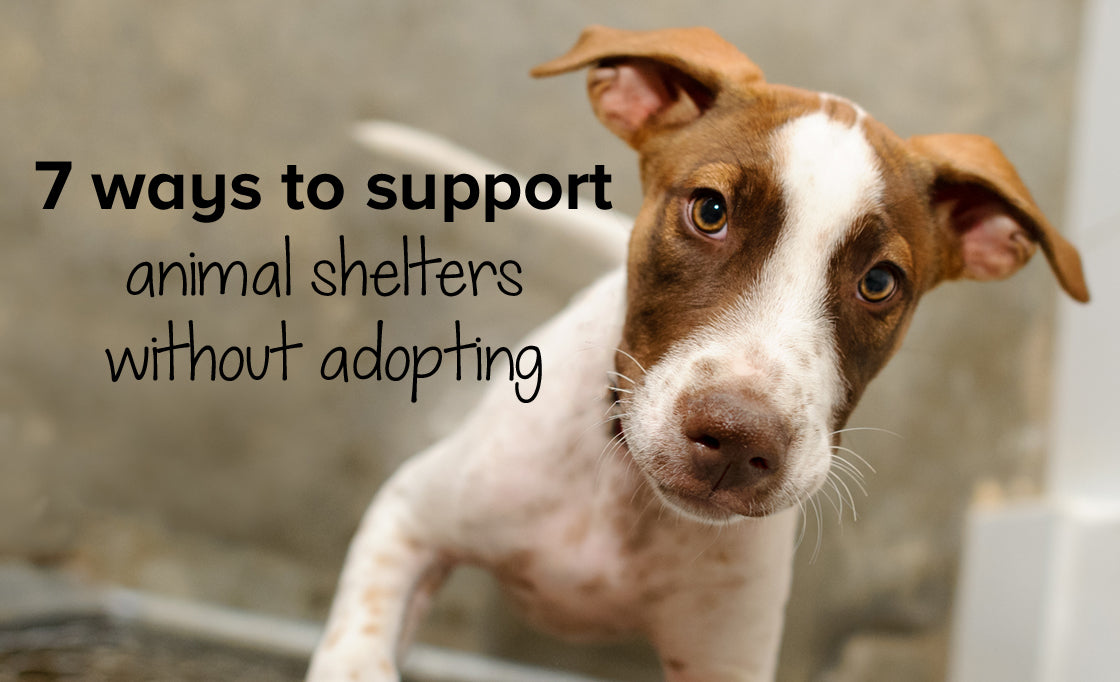 Animal shelters are always in need of support, and there are lots of ways to help out even if you're not in the market to adopt a pet. Whether you're looking to donate in terms of time, money or talent, there are plenty of ways you can give your support without having to take home an animal.
Here are some small, simple things you can do that are guaranteed to have a major impact. One little thing that you do - be it walking a stray dog or sharing an adoption post - could have a massive impact on a little furry life. You don't need to be a pro - all you need is a willingness to help out.
7 incredibly helpful things you can do for your local animal rescue organisation
 Walk the dogs
Most shelters are short on volunteers but packed to the rafters with animals who need to be walked, played with and generally fussed over. If ever you have an hour or two to spare, get in touch with a rescue organisation in your area and find out whether you can walk their dogs. They're usually thrilled to have an extra pair of hands to help out and you don't need any special skills to enjoy a lovely stroll around your 'hood with a happy little pup.
 Donate items you no longer need
Some shelters have charity shops that sell second-hand goods, so donating items that you no longer need (but are still in usable or wearable condition) can help them to generate much-needed funds. You can also donate pet items you no longer have use for, as shelters are always in need of these. Items that are most useful include blankets and towels, leashes, toys, beds, brushes, food and food bowls, newspaper, shade cloth, cleaning supplies and medication like flea and tick control.
Share posts on social media to help animals find homes
Social media has immense power when it comes to finding homes for animals in need. Posting takes a second but could change an animal's life forever. Share photos and information about animals looking for homes, and encourage your friends and followers to do the same. The more the photos are shared, the better the chances of animals finding homes.
Foster an animal
Fostering has so many advantages. It gives you the ability to enjoy an animal's company without the long-term commitment if you aren't able to make it. You don't have to worry about vet bills (the shelter covers that), which means you get to enjoy all the good bits without the major financial impact. Generally with fostering, the shelter provides food and other necessities, and covers vet bills. Plus, you get to give an animal warmth, shelter and love until it is united with its fur-ever family.
Make a financial donation
Money is generally a critical shortage for the majority of animal charities. Often, people who want to help out opt to make a financial contribution because it's easy and always gratefully received. The bottom line is that all animal charities need money to keep their doors open, and without it, there's no way to pay for food, vet bills and other necessities for the animals.
Spread the word
Even if you're unable to adopt yourself, talk to others about the great animals you've spent time with. Be ready to make recommendations about shelters and point people in the right direction if they're looking to adopt. Also try to encourage the people around you to spay and neuter their pets. If everyone sterilised their animals, there'd be far fewer unwanted pets in the world, and they wouldn't end up in shelters.
With just an hour of your time - or even much less - you can make a real difference to a shelter in need. And if you're considering adoption, but haven't quite made up your mind, read more about the benefits of adopting a rescue animal.
Disclaimer: Always consult your vet for professional advice. The Zuki.co.za blog is provided as an educational tool and should not be used to diagnose illness or treat an animal.
---