Royal Canin cat & dog food delivered in SA | Pet food delivery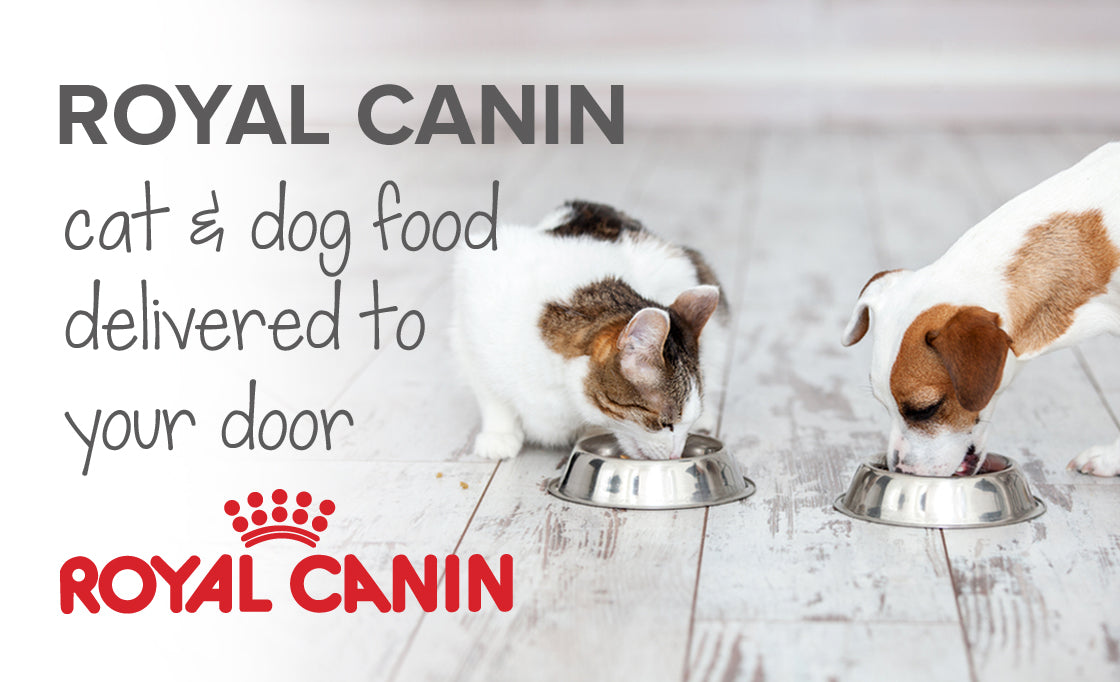 If you're a fan of online shopping, you probably get everything from clothes and groceries to your kids' school supplies delivered to your door. So why not your pet supplies too? It beats queuing - and lugging heavy bags to your car!
Zuki.co.za stocks a wide range of premium vet food products to keep your furbabies' tummies full - and healthy, too. All of our products are vet-approved and designed to help maintain your pets' optimal health.
We also stock everything you need to keep your furkids flea and tick-free, stimulated and happy. So whether it's toys you need, or pest control, or a variety of other accessories, treats and tidbits for your pets, Zuki.co.za is your one-stop pet shop.
Best of all, when you set up a subscription order, you get up to 15% off every delivery. Plus, you never need to remember to buy pet food - we deliver it according to the schedule you set - and you have complete flexibility to update or cancel your subscription at any time. Read more at the end of the article, or start shopping now.
About Royal Canin pet food
Royal Canin offers a complete range of quality vet food for puppies, kittens, adult cats and dogs, and senior pets. Their focus is first and foremost on health: referring to their range as 'tailored health nutrition for cats and dogs', Royal Canin ensures that pet wellbeing is at the forefront of every type of food they develop.
Starting at the baby stage, Royal Canin has a range of food designed to provide your new baby with everything he or she needs to grow strong and healthy. The first year of a pet's nutritional life is vital to his or her healthy development, and the nutrition they receive at this age will impact their health for the rest of their lives. 
Royal Canin also offers food specifically tailored to the breed of cat or dog you have. Royal Canin believes 'different breeds, different needs', and has thus created a food range that meets the nutritional requirements of a wide range of cat and dog breeds. By researching the specific traits of different breeds, Royal Canin has developed a range of foods in specific shapes, sizes and textures for each dog's facial and jaw structure. Each type of food is made from high-quality protein sources and unique nutrients.
Why should you choose Royal Canin nutrition for your cats or dogs?
Royal Canin knows that 'health' is something different to every pet, which means that they've created a wide range of nutritional products to meet the needs of different animals. In fact, the company was founded over 50 years ago by a vet with a mission: to improve the health of dogs and cats through nutrition. This is the mission that continues to underpin everything the company develops and produces today.
<embed brand video>
Because Royal Canin has established a thorough understanding of the needs of dogs and cats over the decades, the company has been able to make what it calls the world's most precise pet health nutrition. Continued learning and research in collaboration with leading scientific, veterinary and behavioural experts is tantamount; as is maintaining continuous dialogue with pet owners across the world.
Royal Canin quality commitment
Royal Canin's gold standard production processes ensure that every product delivered worldwide is safe and manufactured to the highest possible standards. Raw materials and ingredients are also selected according to these exacting standards, which means you can be sure your beloved furbaby always gets the very best. All 1800 food production operators around the world follow the same strict process to ensure consistency and quality.
What's more, it's not just their processes that follow these high standards. Every ingredient in Royal Canin cat and dog food is selected for its high nutritional content and the health benefits it delivers. 
For your furry prince or princess, Royal Canin has everything you need for a happy, healthy pet
Royal Canin was initially created to help combat a range of pet health problems, especially skin and coat-related issues. The range has expanded from there, which means you'll find the right kind of nutrition no matter your pets' needs - from breed-specific food to the right foods for every age and stage of your pet's life. 
Why shop Royal Canin pet food at Zuki.co.za?
Apart from stocking a fantastic, wide range of Royal Canin products for cats and dogs, Zuki.co.za also delivers to your door. And there's more: you can set up a scheduled delivery to make sure you never run out of your furbaby's favourite foods ever again. 
Simply select your delivery frequency, complete your order and wait for your pet food to arrive, exactly when you want it - be it once a week, once a month, or just once-off. There's a wide range of delivery schedules to choose from, and you can change, update or cancel your order whenever you like. And of course, we're throwing in one more treat: 5% to 15% off all recurring orders. 
Start shopping now by using the search bar to find what you're looking for. Be it food, treats, medication, hygiene products or essentials for your small pets, we have what you need, and we'll take care of getting it into your paws!
---